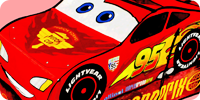 Kids play tents and teepees provide a creative environment for pretend playtime, where children can
dress up in costumes
and role-play, and develop their imagination with a cubby house or playhouse that's playful and fun. Set up and positioned in a child's bedroom or playroom, with a blanket or sleeping bag and some cushions, the play tents make a cosy reading corner to snuggle up, relax,
read books
and tell stories. Whether it's a tee-pee, pop-up play tent or tunnel for indoors or outdoors, these structures are quick and easy to install and put away for easy storage and encourage discovery, cooperative play and social skills.
Play tents, tunnels and teepees for kids create endless opportunities for children to imagine and dream in pretend play. Fun and games are often dismissed but play activities and fun games are important elements to a child's development and well-being.
Tents and tunnels for kids come in many styles, colours, shapes and sizes with many available in themes from popular shows and movies for children, like Disney Princess, PAW Patrol and PJ Masks. Most of the tents and tunnels pop-up, which makes them simple to set up and put away and store with little effort.
Many of the tents and play tunnels for children can be placed indoors or outside. Play tents for kids make a wonderful gift and gives child their own personal space, while a tunnel allows children to crawl and roll around in and encourages physical activity.
A play tent in the shape of castle creates a fantasy world for little girls to pretend they're a princess, while a race car can transport a boy's imagination to the racetrack as they become a racing car driver.
Teepees are a cone-shaped tent, supported by poles, that have become a trendy home furnishing in modern interior design for children's rooms. They are portable and can be easily disassembled and quickly packed away.
Teepees for kids come in many fabrics and styles in accommodate your personal taste with stars, spots, stripes, and checkered patterns of squares and triangles. Alternatively, a traditional Indian teepee design, a child can pretend that they're a Indian settling on the Great Plains of America or simply used as a prop as children partake in a game of Cowboys and Indians.