Hello squirrels! Isn't it time for... Duggee! He's a big dog and leader of 'The Squirrel Club', where kids come and play and have adventures, in the preschool animated television series, Hey Duggee, on ABC Kids. The squirrels take part in activities and are rewarded with activity badges. Together they learn new skills, collect badges and have lots of fun. Explore the scouting world with the Squirrel Club leader, Betty the octopus, Happy the crocodile, Roly the hippo, Tag the rhino and Norrie the mouse in a wide range of stuffed toys for cuddles, games to play, talking plush, figurines and playsets and gifts to give fans of the fun preschool animated series at Funstra.
Hey Duggee is an animated preschool television series created by Grant Orchard that premiered on the BBC in January 2015. Duggee is the star of the show and is a lovable big dog and leader of an after school club for pre-schoolers called The Squirrel Club, that inspires children to have fun, be energetic and learn new skills.
Betty the purple octopus, Happy the green crocodile, Roly the grey hippo, Tag the blue rhino and Norrie the brown mouse are the squirrels, a curious bunch that take part in activities and go on adventures to earn badges for their accomplishments together.
In each episode, the squirrels solve problems and learn new skills. When the squirrels learn a new skill, they receive a badge from their scoutmaster. Each episode ends with a 'Duggee Hug', where the squirrels all hug Duggee together and then return to their parents with their new badge.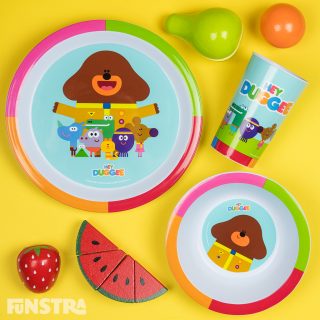 Mealtime set with plate, bowl, tumbler and wooden play fruit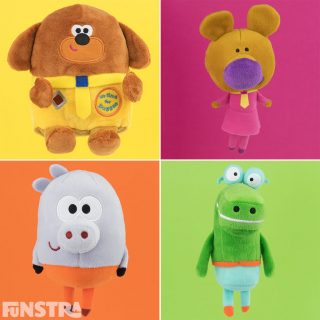 Duggee, Norrie, Roly and Happy plushies!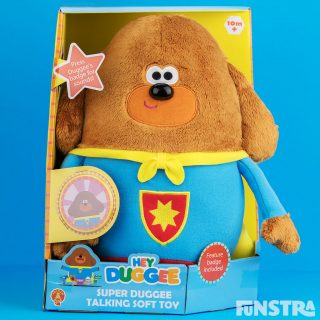 Super hero plush talking electronic toy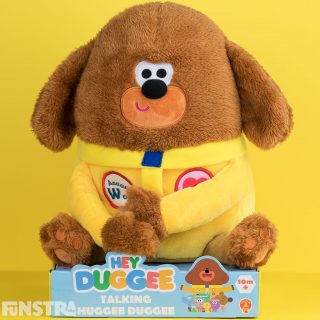 Talking Duggee Toy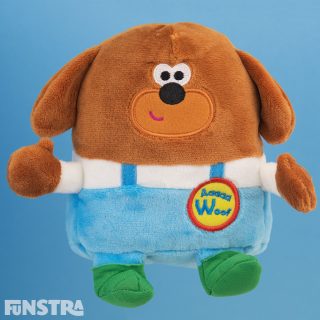 Blue Big Dog stuffed animal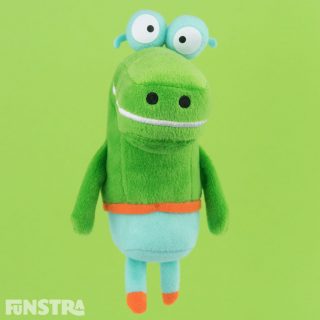 Happy the crocodile plush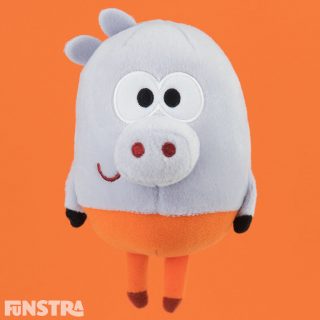 Roly the hippo plush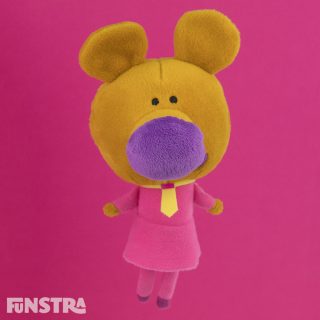 Norrie the mouse plush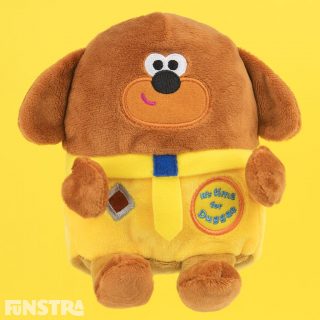 Original Plush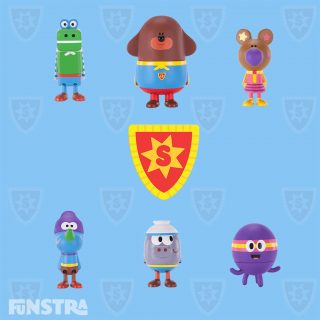 Super Duggee and the super squirrels figurine set with Roly, Tag, Betty, Happy and Norrie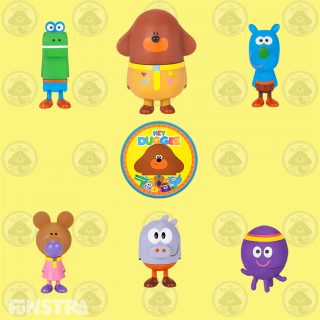 The Squirrel Club figurine set with Roly, Tag, Betty, Happy, Norrie and badge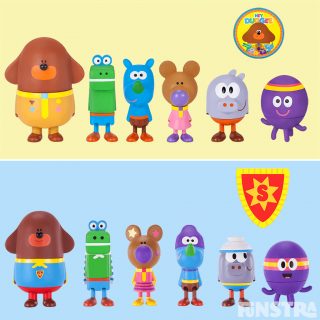 Figure set with Roly, Tag, Betty, Happy, Norrie and badges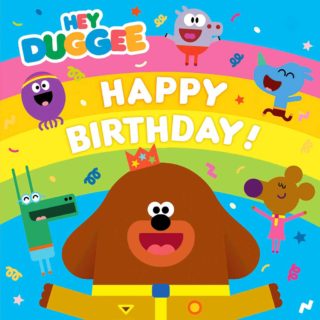 Happy Birthday from Hey Duggee! Make a cake, party decorations and more craft activities at the official Hey Duggee website for the ultimate Hey Dugge party theme.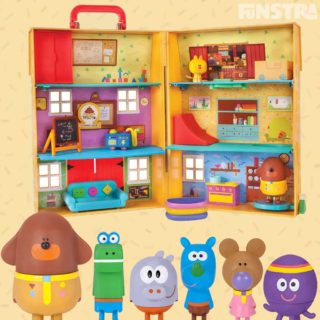 The Squirrel Clubhouse playset and miniature plastic figurines of the characters are great to encourage creative play, and just like a dollhouse will develop hand-eye coordination, concentration and imagination.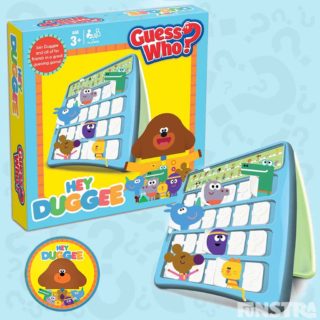 Can you guess who your opponent's mystery character is? Is it Duggee or is it one of his friends? Guess 48 colorful characters with this fun traditional and educational board game, Guess Who?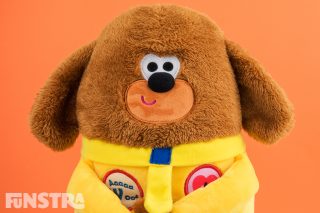 Talking big dog says sounds and phrases from the show and is the perfect A-Woof companion to cuddle!